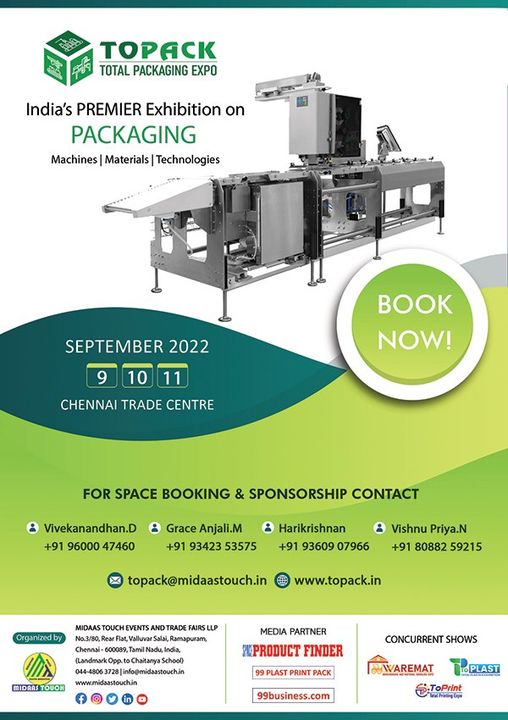 "TOPACK – TOTAL PACKAGING EXPO"
Event Link :
Event Date : Sep 9, 2022
Name stands for a quality tradeshow experience and a wide range of processing and packaging innovations for every vertical market. The event will serve as a strong footing for business interests. It is aimed to raise packaging standards for brands, e-commerce service providers, e-commerce platforms, other packaging & allied accessories.
Views : 349
MIDAAS TOUCH EVENTS AND TRADE FAIRS LLP
Event Planner
Chennai, Tamil Nadu, India
Institution's Other Events